John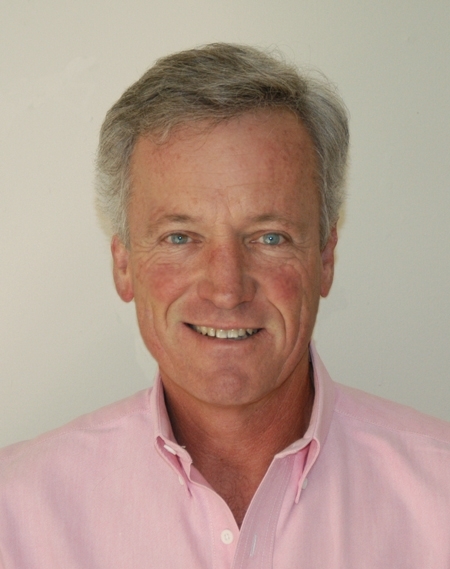 As a fourth generation San Luis Obispo County resident, I'm proud to call the Central Coast my home. My family's history has shaped so much about who I am, especially our occupation as cattle ranchers.
Through middle school and high school, I would get up early in the mornings and feed the cattle before school. And when I came home, I would clean their pens. With those chores bookending my school days, I didn't have time for the sports that are typical of most teenage boys. Instead, I competed in Junior Rodeo on the weekends.
Even during my time in the army during the Vietnam War, I spent my weekends as a professional bull rider, building on my rodeo roots.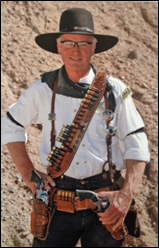 After three years of service, I left the armed forces, but continued to ride bulls, fostering determination and a competitive spirit. I even braided bull ropes and sold them to bull riders on the rodeo circuit.
I attended school at Cuesta College, followed by Cal Poly. One of my professors there also owned a real estate business, and I got my license on his recommendation while I was still attending school.
I'd long been interested in real estate—ever since I found out the ranch on which we raised cattle was worth more than the cattle themselves—but I didn't really dive into it until years later. I'd been working for my dad, driving a truck and hauling livestock.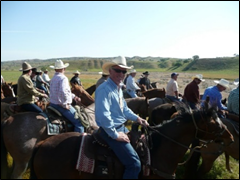 But I knew that wasn't my true vocation. My father was self-employed, my grandfather was self-employed, and I wanted the same thing.So I dedicated myself to brushing up on my real estate knowledge. I started flipping houses for myself, and once I'd gained experience from those real estate transactions, I began helping others. No matter where I lived or what else was going on in my life, I was intent on succeeding, and worked hard to do so.
I credit my father with teaching me how to work. My education helped, but knowing how to work—and work hard—benefitted me the most. I bring that determination to every single one of my real estate clients, always going above and beyond to care for them. And they return my devotion with loyalty. More often than not, the people I work with become clients for life—I've served as the real estate agent for three generations of some families. Nothing feels better to me than helping my clients succeed.
I've spent almost forty years in real estate. I've bought, sold, and renovated my own properties, and I've worked to accumulate a strong understanding of finance and negotiation. To further improve the quality of my service, I've recently partnered with another exceptional agent: Verenice White. I'm excited to welcome her to my team, and I can't wait to see the great things we achieve together.
---
Verenice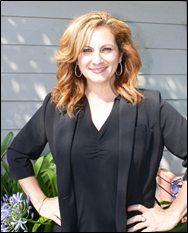 Every one of us has someone in our lives who helped make us who we are today. The most influential person in my own life has been my mother, Maria, who is a true inspiration. A cancer survivor, my mom has a lot of spunk for such a little woman. She's a big believer in walking in faith, working hard, and living in the truth. "If you're gonna do something, do it well," she always told me.
It's not always easy, but I strive to follow in her footsteps. When she worked for attorneys through the 1980s, I could often be found at her office doing some work of my own for her. Even as young as age twelve, it came naturally to me—filing papers, reading legalese, you name it. It sounds dull, but it still makes me giddy!
Of course, I also had a strong independent streak. When I was still a teenager, I set up my own business teaching English in Mexico City. I spent a year living and working there, and it really showed me what I was capable of. My first taste of my entrepreneurial skills.
After finishing school back in the United States, I took a position as a paralegal at one of the law firms where my mom had been employed. It was so easy to step back into that world, and I continued doing legal work for the next ten years.
I likely would have remained in that field if it weren't for a recommendation from my godfather, who had been in the real estate business for almost twenty years at the time. He got it in his head that I would make a good Realtor®, so at his urging, I decided to give it a shot.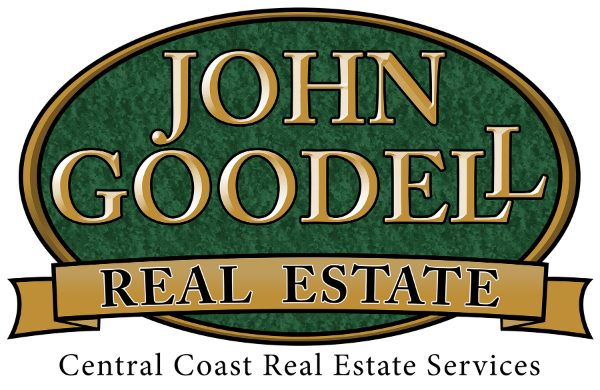 I immediately liked the contractual part of it. That was easy for me with my legal background. Arbitration, litigation, damages: that's what I was good with. Getting into sales was challenging, but I was eager to do it, and do it well.
I started in new construction, and later started working with a boutique firm in Arroyo Grande, which is where I first met John Goodell. John and I first worked together between 2006 and 2007, before I moved to another brokerage.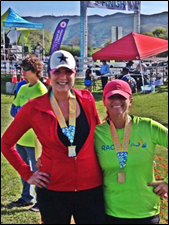 We reconnected in 2016 after he brought me an offer on one of my client's homes, and before I knew it, I had signed on to be a part of Team Goodell. It already feels like we've been working together for years, and this has been an amazing turning point for my career.
Today, I'm very proud of what I've accomplished, both professionally and personally. I have three incredibly well-mannered kids—Isaiah, Joshua, and Sarah—and sometimes I can't believe how great they are. They've pushed me to be a better person, and it's been my goal as a working mother to always be there for them. I attend all their athletic events and volunteer at their schools.
I'm also dedicated to my own fitness as a positive outlet, whether it's by doing a yoga class, going to the gym, or running. I completed my first half-marathon in 2012, and I've been constantly training ever since, running one to three more every year.
I'm happy to call the Central Coast my home, and it's been a great experience building a life here with my family. John and I would love nothing more than to lend our knowledge and experience toward helping you do the same thing.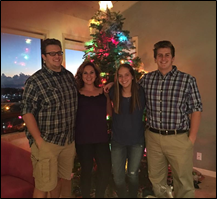 Buying or selling real estate is often an enormously important transaction, and the representation you receive from your agent can have significant impact on your results. We want you to pick the agent or team that's the right fit for your particular needs. If that ends up being us, we promise to work diligently to exceed your expectations.
Thank you for taking the time to learn about us. When you or someone you know is in need of a real estate agent, we hope you give us the opportunity to demonstrate our services and interview for the job.
Sincerely,
TEAM GOODELL